OUR BUSINESS
EV CHARGING SOLUTION
EV charging solution solve the
bottleneck of capacity
Evercharge Fleet & Energy Services
EverCharge enables adoption of electric vehicles by providing a scalable, affordable, fully-managed charging solution allowing you to focus on your business.

As a fully-integrated EV charging original equipment manufacturer (OEM), we specialize in EV management platforms with dynamic, real-time, intelligent power management to minimize infrastructure requirements while maximizing the number of EV connectors.
Commercial Service Overview
Residential Service Overview
EV charging
is a complex & challenging task.

We make it easy
EverCharge Fleet & Energy Services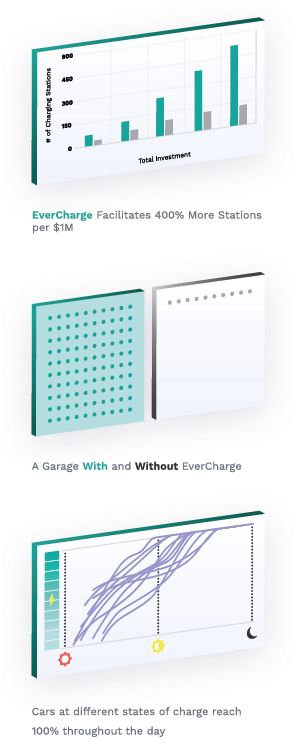 Save Money
Our charging solution drastically reduces install costs by intelligently managing power, allowing more charger installs for far less money.
EverCharge eliminates the need for expensive infrastructure additions, keeping project costs at a minimum.
Scale as Needed
Using SmartPower Technology, EverCharge intelligently charges vehicles, optimizing existing building infrastructure to support more stations at any location.
Extensive Analytics
As an all-in-one solution, EverCharge allows for in-depth analysis on every charge station giving our clients unmatched data analytics to understand vehicle and user needs. EverCharge provides a tailored solution to meet your needs.
SmartPower Technology
Facility power is a finite resource. Once capacity is reached, bringing in more power can be costly or prohibitively expensive. Traditional systems can only support a few EVs before additional investment is needed.

SmartPower avoids infrastructure upgrades and lowers total install costs by intelligently managing power based on vehicle and building demand. When EverCharge senses extra power is available, or the rated capacity is reached, the system allocates power to vehicles according to their needs. SmartPower is integrated directly into EverCharge Electric Vehicle Supply Equipment (EVSE) and utilizes the EVSE's wireless communication capabilities.

By reacting to real time charging demand and behavior, the number of chargers that can be installed is increased by 5-10 times without the need for costly infrastructure upgrades.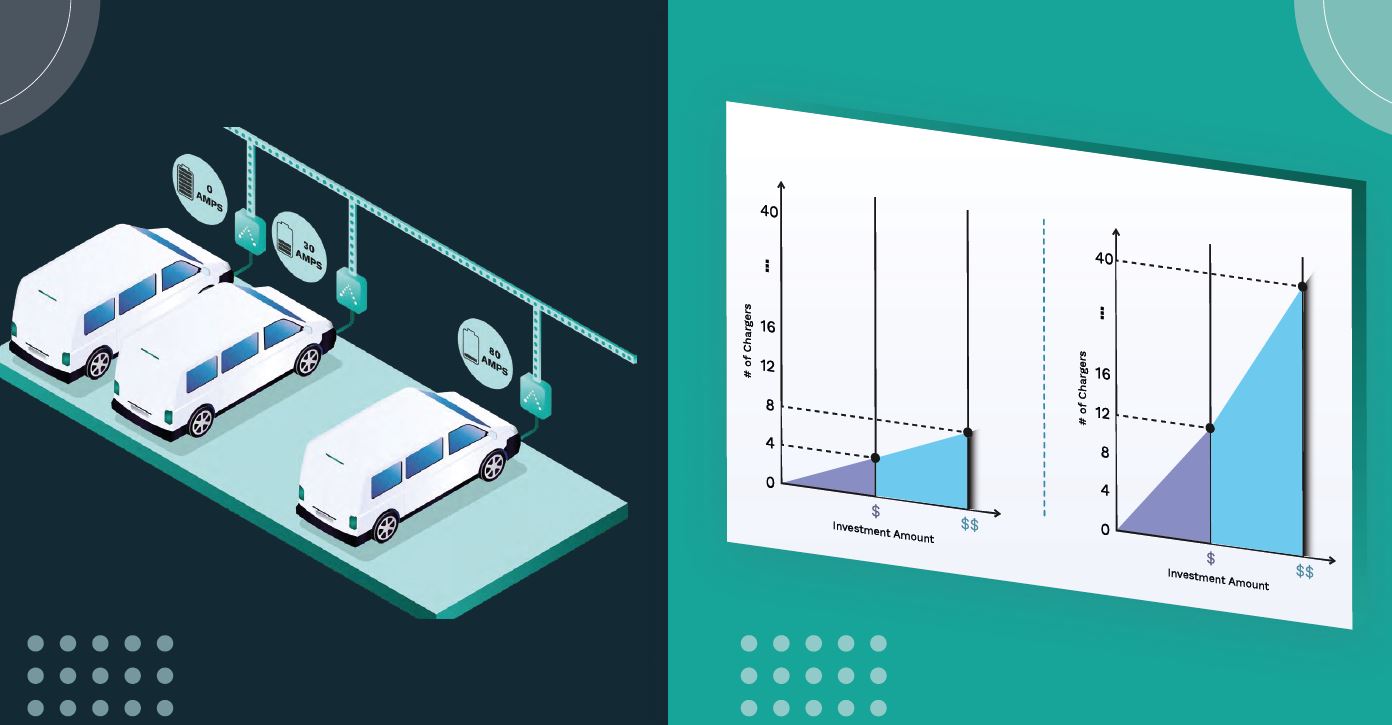 Vehicle & Infrastructure planning
Our team assits customers through ROI calculations, sustainability benefit impacts, site assessment, design and deployment to meet your operational requirements. Regardless if you are seeking Level 2 or Level 3 charging, our team is experienced to model each option to determine the best solution within your operating budget.