SK E&S enters the U.S. electric vehicle charging market. Although domestic chargers have been exported to the U.S., this is the first time for a South Korean company to conduct a local charging service business.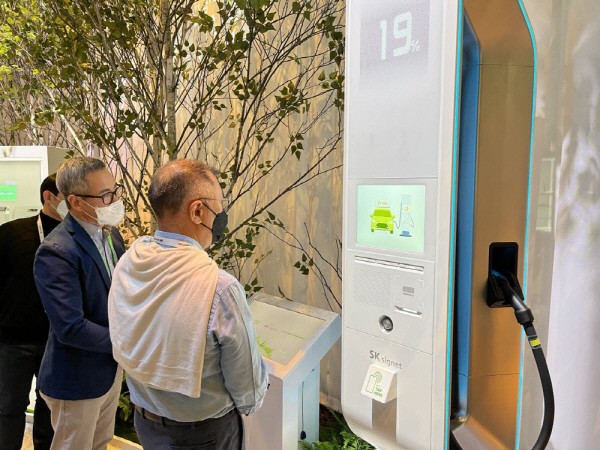 SK E&S plans to dispatch a task force (TF) in March for the charging business to the U.S.. Several SK affiliates, such as SK E&S, SK Energy, and SK Rent-a-Car, operate the charging business in South Korea, but SK E&S has decided to take over the U.S. business. SK E&S established 'PassKey', a local corporation for the U.S. energy solution business in last November. Various measures are being considered, such as independent promotion, cooperation with a local electric power sales company, or establishment of a joint venture (JV).
The Biden government has committed to establish 500,000 chargers across the United States by 2030. In November last year, the U.S. Congress set a budget of $7.5 billion (about KRW 8,842.5 billion) to build an electric vehicle charging infrastructure. SK E&S is exploring various businesses such as V2G (Vehicle To Grid) and power demand responses (DR) using electric vehicle charging facilities as well as B2B forms that combine charging business with existing solar power and energy storage system (ESS). SK E&S is also considering a 'Charging + ESS' convergence project that reuses used and recycled batteries.
An official from a local charging company in the US said, "It is highly likely that SK E&S will cooperate with power companies as it has no local service experience and has multiple procedures such as securing power sales qualifications." An SK E&S official said, "We are reviewing an electric vehicle charging business in connection with the existing energy business; thus, nothing has been confirmed yet."